FEM Platform
TSA's online FEM Platform will assist in auditing down-stream vendor behaviour, verifying sustainable outcomes, ensuring accountability of exporting processors and to educate operators both domestically and off-shore.
The FEM Platform will manage the process, where overseas entities will participate in the FEM program via key steps as follows: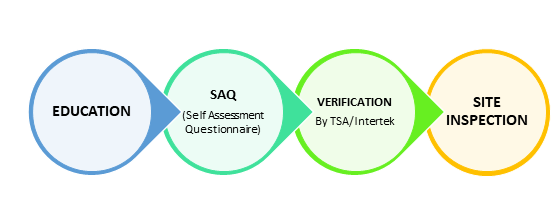 Where a site inspection for verification of end destination is required, inspections will include key focus areas:
Environment
Modern Slavery / Labour rights
Health and Safety; and
Distribution
FEM vendors/suppliers that are inspected as part of the program will receive findings to assist in continual improvement.  All information held on the platform will be strictly confidential.