After more than two years of research and consultation, Tyre Stewardship Australia has published its report into the use, recovery, and recycling of Australia's off-the-road tyres, conveyors, and tracks (OTR rubber products).
OTR rubber products are critical for the Australian economy. Up to 245,000 tonnes are used and become waste each year, with around 80% of this coming from the mining sector and 10% from agriculture. Regrettably, the vast majority is buried on site, stockpiled, or sent to landfill. But used rubber products are a valuable resource and finding a new life for them offers many environmental, social, and economic benefits, particularly in regional and remote Australia.
Australia's options for recovering resources from OTR rubber products are not going to get any clearer or easier. This report provides the evidence. It's time to accept that evidence, think about the future we want, and act on the choices we can make today.
The Report was funded by the Australian Government's National Product Stewardship Investment Fund and TSA, which provides a pathway forward for Australia to realise the benefits of OTR tyre, conveyor and track resource recovery, particularly in regional, rural and remote areas.
---
Tipping the balance - summary and action plan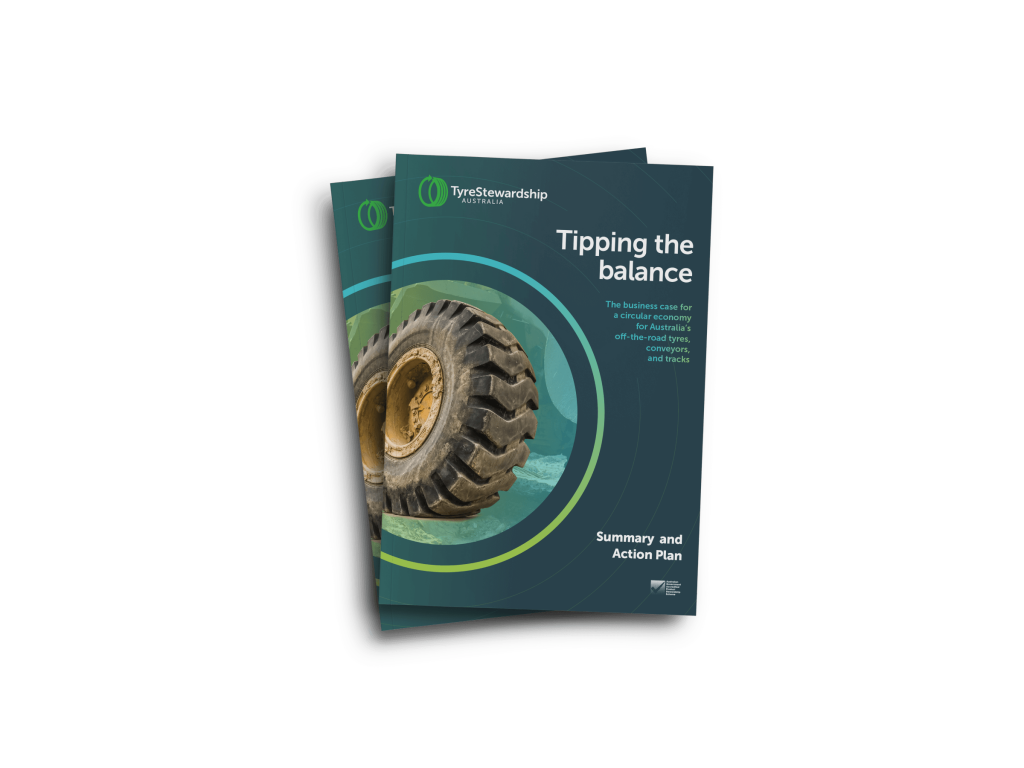 ---
Tipping the balance - complete report