An independent review of the national Tyre Product Stewardship Scheme (TPSS), administered by Tyre Stewardship Australia (TSA), shows commendable work has delivered public benefit at small cost to the economy but that the Scheme has reached a turning point.
The review was commissioned by TSA to satisfy the Australian Competition and Consumer Commission (ACCC) requirements of authorisation.
The ACCC requires an independent review to examine the "efficiencies and operations" of the TPSS and this requirement is addressed in section 1 of this report.
Secondly, TSA commissioned an independent review to support TSA's ongoing initiatives to pursue strategic opportunities, innovation and improvement. These matters are addressed in sections 2-6 of this report.
The report was delivered on the 22nd of August 2022.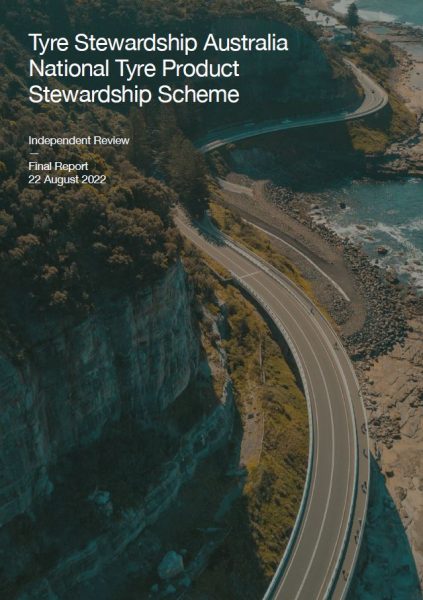 Click here to access the full report.