The Hub has produced a report that explores circular economy opportunities from waste tyres and conveyor belts in Western Australia.
This detailed report was produced by researchers from the Hub's Impact Priority 5 research area, Cross Hub Waste Initiatives.
The report examines the life cycle of waste tyres and conveyor belts in WA, the environmental, community and cultural impacts of those waste, and makes a series of recommendations for developing market potential for recycled materials produced from EOLT and conveyor belts in WA.
This project was jointly funded by the Australian Government's National Environmental Science Program, WA Department of Water and Environmental Regulation (DWER), Waste Authority, Tyre Stewardship Australia (TSA); Commonwealth and Industrial Research Organisation (CSIRO) and Curtin University.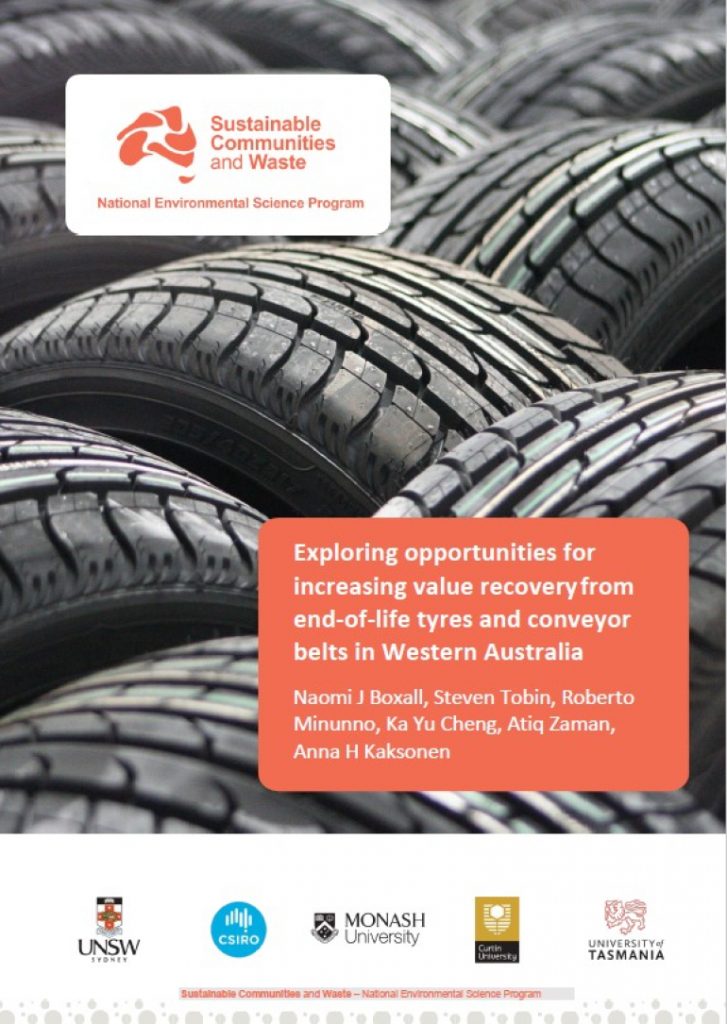 Click here to download Report.