David Spear is an experienced Company Director and Governance Consultant. He is currently Chairman of Tyre Stewardship Australia, Chairman of Office Brands Australia, Non Executive Director of Unity Housing, Non-Executive Director of McLaren Vale Grape Wine Tourism Association and a Director of VUCA Pty Ltd. He spent 8 years as SA/NT State Director of the Australian Institute of Company Directors, learning and developing his unique skills to assist Boards and Company's in Corporate Governance and Board Performance Evaluation. David has over 25 years' experience in commercial business management, and brings tremendous expertise in corporate governance, ethics, strategy and decision making. In November 2013, David attended the Harvard Business School, in Boston Massachusetts, where he studied Board Governance.
David is a Fellow of the Australian Institute of Company Directors, a Fellow of the Australian Institute of Management and an Alumni member of Harvard Business School Governance Program.
David Spear is the Chair of the Governance and Risk Committee as well as sitting on the Finance and Audit Committee and the Remuneration and Nomination Committee. He is also Chair of the Industry Consultative Group.
Director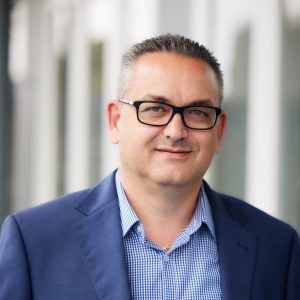 Lou Mandanici has over 35 years of experience in the Australasian tyre industry. His extensive experience has covered a broad range of roles and responsibilities including finance, sales, franchising, supply chain, product management and marketing. Presently, he is responsible for multiple retail brands and product distribution strategies across Australia and New Zealand.
This extensive experience provides a balanced and unique understanding of the challenges and opportunities for the industry generally and, more particularly, its retailer participants. Lou is an eager proponent of environmental responsibility for all participants in the industry from manufacturer to importer, wholesaler to retailer, recycler and those who are defining future technologies.
Lou holds a Master of Business Administration (RMIT)
Lou Mandanici sits on the TSA Remuneration and Nomination Committee.
Jo Hayes
Director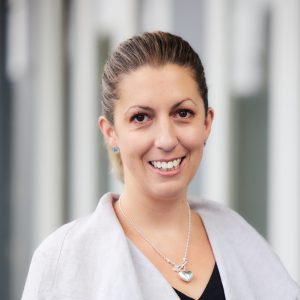 Jo Hayes has worked for Bridgestone for over 10 years and is Head of Sustainability and Communications for Australia and New Zealand.
With prior exposure to crisis management, community engagement, cause-related marketing, business analytics, franchising and global partnerships, Jo has recently led the development of the Australia and New Zealand Company Sustainability Strategy, towards achieving global ESG targets of carbon neutrality, material circularity, sustainable communities, and enhanced sustainable business practices - in line with the UN SDG's.
Working closely with Bridgestone's China Asia Pacific Region and as part of a global task force in 2018-2019 out of Nashville USA, Jo contributed to the development of Bridgestone Corporation's global sustainability integration strategy and continues to direct globally backed sustainable mobility partnerships within Australia, lead local Bridgestone E8 Commitment integration and support improved road safety through regional and global contribution.
Joanne Hayes sits on the Finance and Audit Committee and the Governance and Risk Committee.
Mitchell Golledge
Director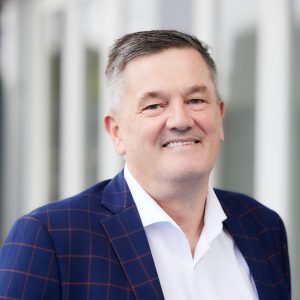 Mitchell Golledge is Head of East Region Asia Pacific for Continental in conjunction with his role as Managing Director at Continental Tyres Australia. In this turnaround role his focus has been on strategy, structure and process to obtain results in a relative short period of time.
Mitchell is highly commercial business focussed professional with a high level of exposure in marketing. He has a demonstrated background of success in business development, strategic sales, marketing and general management, both domestically and internationally.
Mitchell's experience comes from over twenty years of working and living in Asia. His strength is in his ability to manage across stakeholders directly and indirectly, excellent interpersonal and communication skills developed from multicultural dealings, adept at developing positive business relationships within a short period of time.
Mitchell has well developed and strong ability to "listen, understand and translate" business objectives, this empathetic approach to understanding internal and external stakeholder needs is well balanced with a good knowledge of retail, manufacturing and distribution, supported with a strong financial background and KPI focus.
Mitchell has a record of growing sustainable profits for public and private enterprises, passionate builder and leader of top performing teams with global and multicultural experience in diverse sectors in developed and emerging markets.
Mitchell has been married for over 30 years and has one son and enjoys the casual game of golf.
Albert John
Director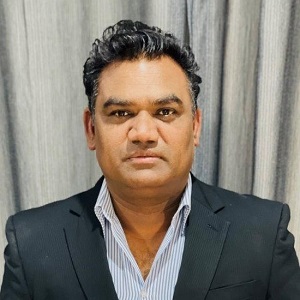 Albert is the Financial Controller of Yokohama Tyre Australia and has held that position since 2008. His role encompasses the finance, legal & risk management, corporate development and public affairs functions for Yokohama Group.
Albert is an experienced senior finance professional with various industries for over 25 years.
He holds Bachelor of Business from University of Western Sydney and is a member of CPA Australia.
Albert John is the Chair of the Finance and Audit Committee for TSA.
Lorraine Stephenson
Director - Circular Economy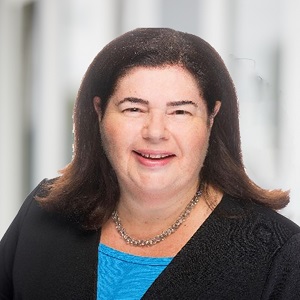 Dr. Lorraine Stephenson GAICD FTSE is an international expert in climate change strategy and risk management.
She is the Founder and Principal Consultant of Lightning Consulting Services working with clients to mitigate climate-related risks and create opportunities to accelerate the transition to net zero emissions (NZE). Lorraine has a strategic focus on translating environment, social and governance (ESG) performance into strong financial performance. Advising clients on actions aligned to the Circular Economy forms part of this ESG focus.
Lorraine is also a Non-Executive Director of Queensland Electricity Transmission Corporation Limited (Powerlink) and a Non-Executive Director of Good Environmental Choice Australia (GECA). She has previously held the roles of Member of the Victorian Government's Interim Targets Independent Expert Panel, Chief Clean Energy Advisor to the Queensland Government, Member of NSW Climate Change Council and a Partner at EY.
Lorraine is a Graduate of the Australian Institute of Company Directors and a Fellow of the Australian Academy of Technological Sciences and Engineering.
Vaughan Levitzke
Director - Circular Economy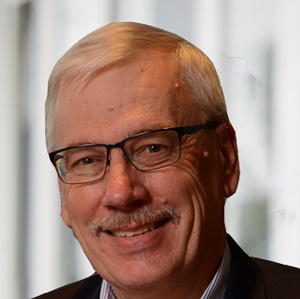 Vaughan Levitzke is a trained scientist/ ecologist and is well known for his dedication to improving SA's waste and recycling sector, hitting high-profile milestones such as expanding container deposits in 2002 while he was at the SA EPA (where he also regulated the tyre industry among others), and establishing a new government statutory authority Zero Waste SA 2003 (its inaugural Chief Executive).
Vaughan oversaw the roll-out of Australia's first single-use plastic bags ban in 2009, the formation of Green Industries SA in 2016, the first circular economy strategy in Australia in 2017 and developing 4, 5- year waste strategies, a new food waste strategy in 2021 and oversaw the development of Australia's first ban on single-use plastic items and disaster waste strategy and cleanup of the 2019-2020 bushfires in South Australia. He has also overseen investment in the sector of hundreds of millions of dollars for infrastructure and research, the delivery of public education campaigns including 'Which Bin' and has helped with the establishment of several new startup businesses. He has been involved with UN initiatives and forums over many years.
In 2016 he received the Public Service Medal, for outstanding public service in the area of waste management reform and policy. In December 2021 he received the international "IconSWM-CE Lifetime Achievement Award 2021" for Significant Contribution in the areas of Waste Management and Circular Economy and received life membership of KESAB in 2021. Vaughan left government after 43 years and 17 years as a Chief Executive in July 2021.
Vaughan is now focusing on circular economy and extended producer responsibility through his consulting company, Circular Economy Advisory and on new international impact initiatives as Chair of Circular360. He is also Chair of South Australia's Native Vegetation Council.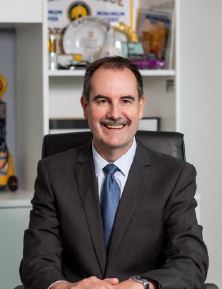 David David has over 38 years' of experience in the automotive industry and has held senior sales, marketing and general management roles over the past two decades. His 35+ years' experience and his thorough understanding of the market through his time in senior executive positions including how the supply and value chains interconnect to create and satisfy customer demand gives him a unique understanding and insight into the automotive industry both in Australia and globally.
He is currently Director of various Capricorn subsidiary Boards, Director of the Business Council of Co-operatives and Mutuals, Australia's only peak body for co-operatives and mutuals across all industries, Councillor of the Co-operatives Federation of WA, and a Director, and current Chair, of the Western Australian Motor Industry Foundation.
Silvio de Denaro
Company Secretary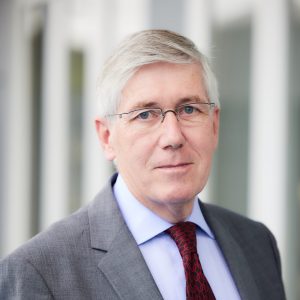 Silvio de Denaro (BA(Hons)) has been the company secretary since 24 July 2013.
Silvio is a graduate of the University of Sussex (UK) with a thesis on Issues of Integration of the European Aerospace Industry.
He has held a number of senior management positions in Sales and Marketing, especially in the Aviation and Automotive sectors and has been directly involved in tyres since 1983 as Australian CEO for a major manufacturer.
Silvio has been personally involved with Government and other major stakeholders contributing to the development of the Product Stewardship Scheme culminating with the related granting of ACCC authorisations in April 2013.