An independent review of the national Tyre Product Stewardship Scheme, administered by Tyre Stewardship Australia, shows commendable work has delivered public benefit at small cost to the economy but that the Scheme has reached a turning point.
The review was commissioned by Tyre Stewardship Australia (TSA) as part of the Australian Competition and Consumer Commission (ACCC) authorisation requirements, and to support TSA's ongoing initiatives to pursue strategic opportunities, innovation and improvement.
"This is a hard-core scorecard for the Scheme's successes and failures," says TSA CEO Lina Goodman.
The review involved a close examination of efficiencies and operations through consultation with key stakeholders from:
Australian, state & territory and local governments
Industry sectors including tyre importers and retailers, manufacturing, mining and other off-the-road tyre segments, vehicle fleet operators and the tyre resource recovery sector
Global circular economy and stewardship peers
ESG advisors and researchers.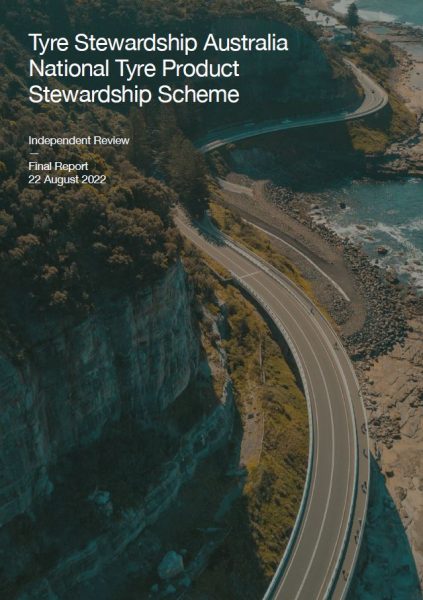 Click here to read the full report.
Read full media release here.